When Art Camp was over
Fran and I went exploring
around New Mexico
CLICK HERE TO RETURN TO taospaint HOME PAGE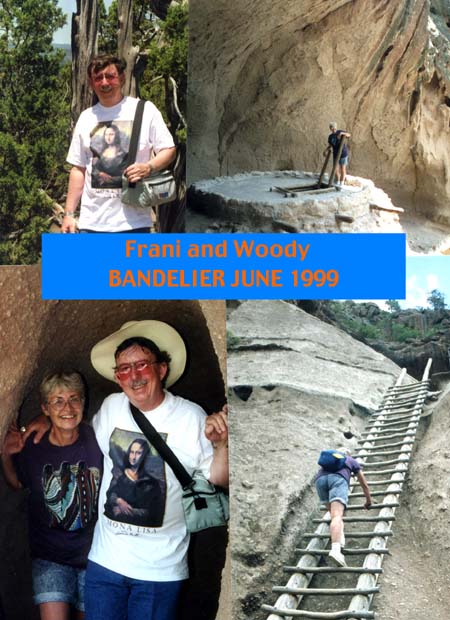 Many of my friends believe that Frani is just a MYTH.
This is either Frani or some beautiful lady that I meet
at the airport in Albuquerque every June.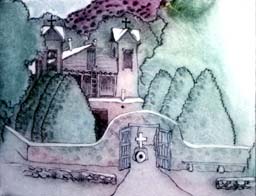 Drypoint Print of "Santurio de Chimayo" 1998
Later on this Summer
I'm going to take a class
on how to create Web Sites
so I can learn to do this right.

END